Sell Your Used Copiers
Selling your used copier?
Impact Technology specializes in getting you the best quote for your used copiers. We BUY all major brands of functioning used copiers including: Canon, Kyocera, Konica-Minolta, Ricoh, Sharp, Toshiba, and Xerox. The copy machines we purchase may have low meters or high meters, and may be analog or digital models. We buy thousands of used copiers each month from organizations throughout the contiguous 48 United States, plus we pay cash up front and take care of all transportation costs. We prefer buying used copiers in bulk quantities of 5-500 per project due to the high transportation costs involved in transporting a single copier. Impact Technology often buys used copiers from large commercial accounts, government agencies, Sell your used copiers and school districts.
Impact Technology are experts in
data destruction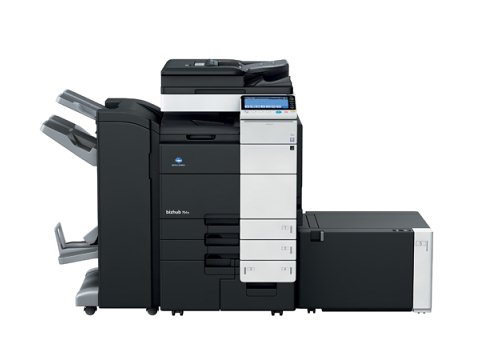 Once the data is destroyed, we will send you a data destruction log for your records. You can sell copiers to us with confidence and at the same time get cash back while knowing we recycled 100% of this resource! so when we purchase used copiers from you, we guarantee that your data will be destroyed before the machine is resold. 
Our U. S. Department of Defense approved data security process costs as low as $100 per copier (reduced fees for larger volumes) and is also HIPPA compliant. 
Used copy machines
Impact buys tens of thousands of used copy machines from copier dealers all across the United States every year. While many of our wholesale copiers come from our Sell your used copiers we rely on copier dealers throughout the States to provide us with much of our inventory. We export most of these used copiers to third world countries across six continents– they seem to prefer used b/w copy machines more than their color counterpart. Please send us your wholesale copier list as often as you wish and we promise to provide you with immediate values. You will find our staff very friendly to work with and we promise fast payment. As President and owner of Impact Technology you can contact me at any time and I will personally price out your inventory the same day– most of the time within an hour of receipt of your information. Randy Mechels — Owner of Impact Technology
Impact Technology is a leading national remarketer in buying and selling quality copiers. Our used copier warehouses are conveniently located in central Minnesota and Texas: our 85,000 s.f. corporate facility in Long Prairie, MN and our 25,000 s.f. satellite facility in Garland, TX.
Interested in selling your used copiers to Impact Technology or want to find out more information? Please fill out the form on the right.