We Buy & Sell Used Konica-Minolta Copiers
As a wholesaler of used copier machines, Impact Technology gets to see what copier dealerships prefer when it comes to their favorite brands and models. While many of our copier dealers sell multiple brands of black and white copiers, they all seem to prefer our used Konica-Minolta color copiers. I think it's safe to say that Konica-Minolta has nailed it when it comes to their color copy machines, as they are preferred both domestically and across the world. It's no coincidence that their fleet of color copiers is consistently tagged as the "Top Pick" by independent companies such as Buyer's Laboratories. Impact Technology is always looking to purchase used Konica-Minolta copiers from our dealers — we remarket them to our foreign customers so that the copy machines get used further along into their life cycle. By reusing our worlds' resources we're all helping the planet and it's just one way Impact Technology supports the Green Environmental movement.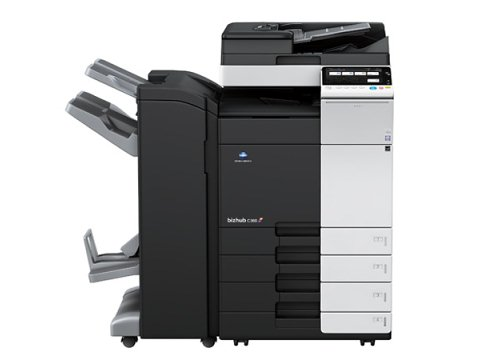 Impact Technology has over 6,000 copiers in stock at all times, at our locations in Long Prairie, Minnesota and Dallas, Texas. If you're looking to purchase some recent-model, low-meter Konica-Minolta copy machines, look no further than our online inventory. You'll see that our extensive inventory lists each copier with condition reports, meters and accessories. Our experienced sales staff will be glad to help you with any questions you might have regarding your selected Konica-Minolta copiers as well as assist you in finding a cost effective transportation service. Our family-based business continues to grow into one of the largest wholesalers of used copy machines in the world. We are blessed and thankful for this growth and want to help your business continue to grow as well. We can do this by providing detailed and accurate copier audits conducted by our experienced copier technicians. We promise that you will enjoy a positive experience with our company — over 98% of our customers do repeat business with Impact Technology!