About Impact Technology

Owner Randy Mechels began his career in the office equipment industry in 1989 and has since built 8 different locations spanning from Minnesota to Texas. With over 100,000 sq. ft. of warehouse space and 6,000 copiers in stock at all times, Impact has become a favorite of copier dealers and leasing companies from coast to coast and across 5 different continents. They have truly solidified themselves as a premier provider of quality office copiers, printers and computers.
Our family-based business is operated by a team of employees that strive to earn your trust and confidence. We don't take lightly the trust that our clients place in us. For this reason, our auditing team is comprised strictly of highly-trained technicians. They accurately test every component before a copier is put on our website and made available for sale. This increases the return on investment for our leasing partners and at the same time provides consistent high quality equipment for our dealers and exporters.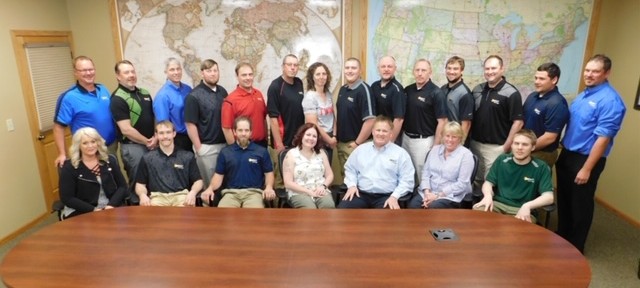 Long Prairie, Minnesota team
Impact Technology is rising to new heights by always expanding its services within the ever-changing off-lease equipment industry. In working with the nation's best leasing partners they are able to keep a broad selection of great copiers in stock. And with over 1600 active copier dealers and an A+ rating with the NBBB, Impact Technology provides great inventory turns and price levels that work well for everyone.