We Buy & Sell Used Xerox Copiers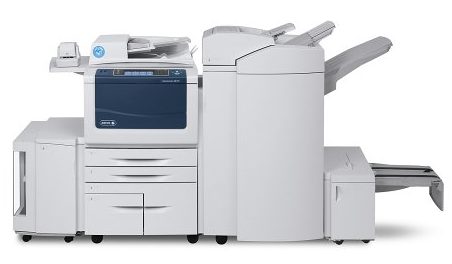 Xerox used copiers speak for themselves. Xerox copiers have been so popular over the years that photocopying is popularly known as "Xeroxing", and many people use the trade name Xerox in place of the most common used word in the print industry– copy machine. For a long time this brand was only available through certified Xerox dealerships but over the past few years Impact Technology has seen a large increase of used copiers in our supply chain.
Impact Technology buys and sells used Xerox copiers at wholesale prices with copier dealers across the nation. With office locations in Texas and Minnesota we have over 6000 copiers in current inventory at all times. With a vast amount of Xerox copy machines always available we have become a favorite of copier dealers and copier exporters. You can be assured that when you purchase a used copier from us that you will get exactly what you paid for- our technicians perform an extensive and complete audit on every copier that comes in our doors. Our sales representatives will be certain to explain our copier auditing procedures with you so that you get both an accurate representation and a detailed understanding of the copier(s) you are purchasing.
Buy Used Xerox Copiers
Our inventory is on line and upon request our professional sales team will also send you our daily arrivals via email. We receive many used copiers daily so our Xerox inventory is always being refreshed- many are recent models with low usage. Our dealers and exporters have come to expect good quality used Xerox copiers from Impact Technology. We sell all of our copiers in "as-is" condition at wholesale prices- so you should expect to refurbish the copiers you purchase from us prior to selling them to your end users.
Sell Used Xerox Copiers
Are you a copier dealer or larger business looking to sell used Xerox Copiers? Impact Technology will purchase your used copiers- just email us your list of machines you wish to sell. Be sure to include the model and brand along with the meter reading and any accessories. We purchase wholesale used copiers in working condition and find buyers for them to extend their technology life cycle. Logistics are a big part of the procurement process and for this reason we focus on buying 5 or more copiers at a time from our customers. In some instances, we can purchase in smaller amounts but usually the cost of moving a single machine is cost prohibitive. Thus we focus our purchasing efforts on copier dealers and enterprise organizations- schools, government and large business. Using our own trucks and drivers we can manage projects from 5 to 1500 copiers on a national or local scale.